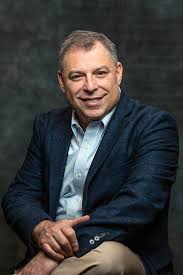 "To succeed you need to enjoy what you do. I love to help people play by the rules and win," says Stephen Brilliant of Brilliant Accounting. And, in case you're wondering the last name "Brilliant" is pure coincidence, not a stage name. Mr. Brilliant has his offices in Hillsborough, NJ and is also an Adjunct Professor of Accounting at the graduate level at Kean University.  He teaches the courses Taxation 1 and 2.
What makes Brilliant Accounting stand out from the rest of the CPA firms in the Somerset County, NJ area? Handling complex cases, often of financially distressed people, restoring lives and peace of mind for clients. Mr. Brilliant and his team work tirelessly to create order out of financial and red tape chaos for hundreds of businesses and families every year. Here are some recent scenarios he and his firm have handled successfully:
A 7-figure multiple location business in New York and New Jersey that didn't have bookkeeping or accounting services for the entire previous year. There were IRS and state tax liens. Pieces of the business sold, and pieces of the business closed. The firm worked together with the business owner to piece the records together, deal with the liens, and managed to get the taxes filed on time.
Another business owner hadn't filed personal or business taxes in eight years. Brilliant's firm tracked down all those years of records and got everything turned in and squared away.
A married couple owed $390,000 in back taxes. In the meantime, the husband wins $190,000 in the lottery. Mr. Brilliant negotiated the wife's share of back taxes from $300,000 to $4,000. The husband's lottery winnings more than covered the rest of the taxes.
The firm has handled multiple cases where kids with special needs are ensured their government funding. For instance, if a trustee writes a check for the rent accidentally, the government could pull funds. "You can buy a big screen TV, but you can't buy necessities like food and shelter with the trust money or government assistance gets cut back" says Brilliant.
The graduate school accounting Professor at Kean provides the following advice for students:
Decide on what kind of accounting you want to do while you're in college (e.g. small business, corporate, or forensic accounting). Then, get an internship in that area and see if you like it.
Definitely get the CPA credential. 
For managerial accounting in a corporation get your CMA (certified managerial accounting).
Don't graduate without having a game plan
FBI, police, secret service; and forensic accountants are constantly needed.
If you're a criminal justice major also get an accounting degree.
Finance majors should also get an accounting degree.
Go with what you love the most.
And, Mr. Brilliant gives the following tips and information for couples:
If you're getting married, sit down w your accountant and see how much more you're going to pay in taxes because of the marriage penalty. You should look ahead and plan accordingly.
As is the common trend of millennials having kids and buying homes together but not getting married; the tax consequences are usually the cheapest if the couple's income is somewhat equal. If only one is employed, that has negative tax consequences.
To be in the top tax bracket, two single people filing can make a total of around $800,000. But for married couples, the top tax bracket starts at $400,000.
Save money in a 529 plan from time the children are born. Actually, you can save as soon as child is conceived. There's no penalty for pulling out for children with special needs. It's a relatively low risk investment.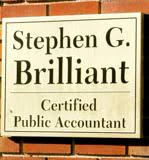 For over 20 years, Brilliant Accounting has been providing CPA accounting and tax services to businesses and families in Central New Jersey and beyond. The firm offers premiere service in tax preparation for individuals, corporations, partnerships and estates. Brilliant Accounting also helps you prepare for all life cycle events: first home, college, retirement and elder care planning.
At the core of Brilliant Accounting is Stephen G Brilliant, the CPA that has helped thousands of businesses and families. He has a BS degree in Accountancy from William Paterson College and a MS degree in Taxation from Seton Hall University. He is also an adjunct professor at Kean University. From the first moment you speak with Stephen, you will realize that he possesses an unparalleled level of knowledge and is keenly interested in helping you minimize your tax burdens in a legal and ethical way.
For more information on Brilliant Accounting in Hillsborough, NJ check out www.brilliantaccounting.com.