Bridgewater, NJ: Look around a room full of 3-year-old boys and girls on a dance floor with a DJ or band. Boys and girls are jumping, spinning and moving to the music with equal enthusiasm and levels of talent. Naturally, humans love to dance. Yet, look inside the walls of almost any dance studio in America and the ratio of dancers is typically 90/10 girls to boys at best. For adult professionals in the world of performing arts, this is a frustrating statistic. Our society has, seemingly and for no good reason, fallen into cultural norms which tend to squash boys' interest in pursuing formal dance training.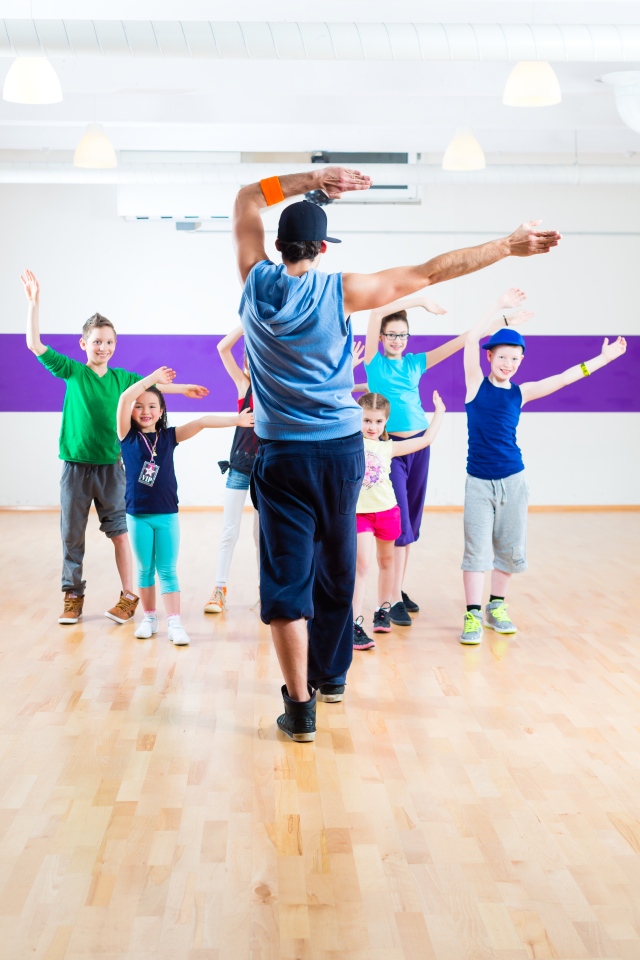 Fortunately, there are many studio owners, teachers, and media outlets who are fighting the good fight to help spark inspiration and comfort for boys to freely tap, plie and dab. Unexpectedly, one platform comes in the form of the popular video game Fortnite, with its now-famous dance moves built-in. With Fortnite and in the action video game world in general, we might see about a 90/10 ratio of boys to girls participating. Fortnite is a fighting, shooting and strategy-type action game. According to one source, it's somewhat like The Hunger Games. And, the characters perform dance moves for both wins and losses.
These 135 different dances have names like Best Mates, Orange Justice, Rambunctious and Reanimated. So, it makes sense that many dance studios across the nation have added Fortnite-inspired dance classes to their schedules. Starting with what is socially comfortable may be a key to entice boys to put down the game and go dance for real.
One studio that's embraced the trend and offers a boys' Fortnite Hip Hop class in Bridgewater, NJ is Studio L Dance Co. "As we all know, Fortnite is one of the most popular video games for kids and the game already has dance moves incorporated. We base our hip-hop class around that right now because it gets and grabs the boys' attention. It does this because it's something they are already interested in and know how to do – then once they are there and realize they can do those moves and they start to learn so many others – it gets them wanting more!" says Jamie Gallo, Director of Studio L's Bridgewater location.
Evan Andersen, a 10-year-old Central New Jersey resident says, "I like Fortnite because it was 'trending' and my friend told me about it. I played it and really liked it." He adds that he thinks a Fortnite Hip-Hop class sounds like fun. But with soccer, baseball, flag football and, admittedly, an obsession with gaming, he states that he doesn't really have time or interest in dance class. Why the lack of interest? Because he says that dance class for boys is normally if you're already talented at dancing. "I'm not that good at dancing," he says.
Evan adds that many boys are popular and well-regarded precisely because they can dance. He says that he and his friends really respect these talented boys who love to show off their moves. He also says that the biggest challenge for dance schools to get boys into their Fortnite-inspired dance classes is to get boys to stop playing Fortnite long enough to have time for a dance class. Aydin Siddiqi, age 9 and Deen Siddiqi, age 10 concur with Evan. They agree that boys are often so addicted to video games, that dance studios need to persuade boys to get away from their games long enough to attend a fun dance class. And, although neither one of the Siddiqi boys plays Fortnite, Deen says he knows a lot of the dances from YouTube and from kids at school. Aydin says that dance doesn't have to be just for boys with talent. He thinks that kids can learn to dance, and they don't have to start out good at it on the onset. 
How do we best get boys to break away from Fortnite and other video games at home and move on to a real dance floor? For this, it may be best to hope for supportive parents, especially fathers. One Somerset County, NJ dad Mike Stillwagon is thrilled with his decision to enrol his son in dance classes at Studio L.
 "My son Justin (15 years old) has been dancing for 6 years; five with Studio L. I'm thrilled that he's found a community that appreciates, supports, and develops his ability. As a parent, I worry about my kids finding a group/team/community that supports and encourages them in positive ways. In discovering his ability and passion for dance, I was thrilled for Justin that he was able to join an organization that challenged him to grow as a person and a dancer AND also provided opportunities for him to find professional jobs touring with Mariah Carey and filming a show with Nickelodeon. My wife and I continually encourage Justin to meet, encourage, and network with other male dancers at competitions. I think most boys initially engage in "socially acceptable" dance styles like hip hop and breakdancing. I hope to try and encourage boys who enjoy dance to branch out and try other styles."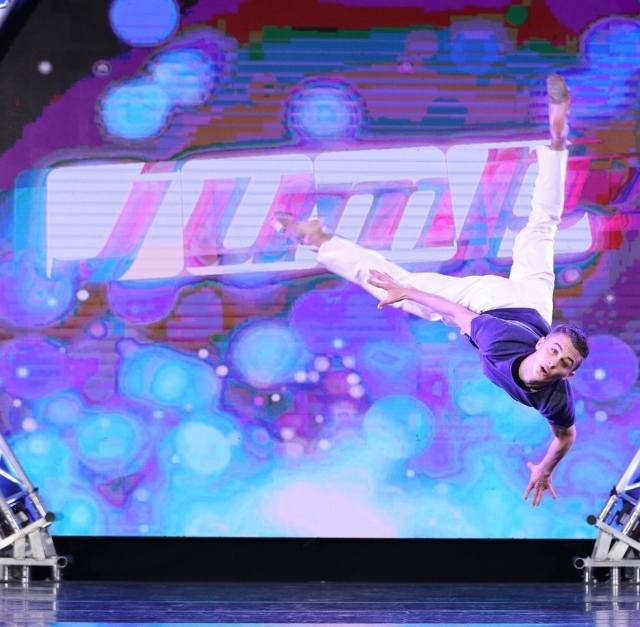 Another trend in the fight to get more males into dance training is, happily, all the television focus on dancing. From NBC's World of Dance to So You Think You Can Dance to Dancing with the Stars, the media is, thankfully, making dancing for boys seem more in the main steam. Studio L embraced this last month when World of Dance supervising choreographer Anthony Kin came into all three of their locations (Bridgewater, Hoboken and Waldwick) to guest-teach hip hop classes.
In fact, co-owner Kelley Larkin will fly out celebrity guest instructors from TV dance shows on a regular basis. Many of these instructors are men who serve as role models for the boys who dance at Studio L.
For more information on Studio L Dance Co and their programs for boys, check out www.studioldance.com.